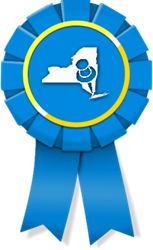 San Francisco, CA (PRWEB) January 09, 2015
The best web design firm in New York by 10 Best Design is one of the most prestigious awards in the industry. To be eligible, a leading web design firm has to meet all the criteria to be eligible to receive one of these awards.
Big Drop is the number one best web design firm in New York, and retains the best and brightest intellectual capital to innovate and invent. They pride themselves on having leading-edge and award-winning platforms. The interfaces are interactive, user-friendly, and are known for being one of the best design firms in the industry. This is why they were the number one pick on this year's list. Clients have written raving reviews about this company.
Coming in at number two for the best web design firm in New York is Blue Fountain. The company uses its 78-employee New York team to develop some of the best websites, mobile apps, and online marketing campaigns in the industry. This web design firm is one that many clients have watched for a while and decided to use because their reputation is stellar. Companies like this know what it takes to help a business stand out.
Maxburst ranks number three as the best web design firm in New York, and is a full-service web design firm that offers database integration, complete graphic design services, and SEO marketing. They ensure that they use all the latest technologies to ensure that the website is visually appealing. This company has a track record of providing unique solutions at affordable prices. It's a company to watch in the coming years because it's expected to deliver huge dividends and a greater return on investment.