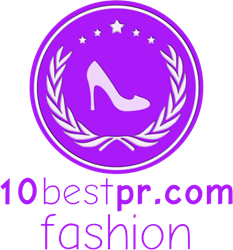 San Francisco, CA (PRWEB) December 22, 2014
10 Best PR gives rankings on an annual basis to public relations (PR) firms in different categories, including best fashion PR firms.
Based in San Francisco, California, Mullens PR ranks number three among our best fashion PR firms. Mullens PR collaborates with lifestyle, fashion, and design companies and specializes in marketing campaigns. This fashion PR firm concentrates completely on each and every client with whom it establishes a connection, and every client's brand receives the attention it deserves. The fashion public relations firm works with companies of all sizes and tailors PR plans that work for each unique firm. The following companies have worked with Mullens: Donna Karan, Burbery, Levi's, Guess, Elle, J. Crew, Vogue, and Lacoste.
Kenwerks, based in New York City ranks number two on this list of candidates for the top fashion PR firm. This fashion public relations company has offices in both New York and Los Angeles and is focused primarily on the promotion of clients in the fashion world. Kenwerks helps a great deal with production and management of events that are meant to draw attention to items that have been designed by clients, such as press conferences and private fashion shows.
The best fashion PR firm ranking at number one on 10 Best PR's list for 2014, is KCD Worldwide, based in New York City. This PR company has been working with clients for over 30 years, including very high profile ones such as Marc Jacobs and Victoria's Secret. With this particular public relations company, it is always a top priority to make sure that the approach and specific tastes of the firm are represented using tactics such as SEO and social media campaigns.