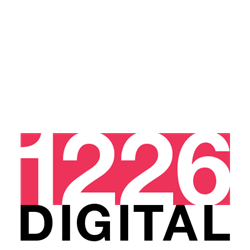 San Francisco, CA (PRWEB) September 24, 2014
1226 Digital LLC is launching a new digital marketing services business, offering a host of consulting and managed services for business-to-consumer (B2C) advertisers. Founded by a pair of industry veterans, the company delivers custom solutions for advertisers seeking to improve digital marketing performance. Core specialties are direct response and audience engagement in a variety of channels, including Social and Mobile.
Our clients and prospects crave personalized services to grow their digital marketing programs, said Poonam Mathur, Managing Partner at 1226 Digital LLC. Digital marketing costs average 62% less, and generate 3 times better response rates compared to traditional media*. We aim to help our clients leverage digital with creative marketing strategies and strong execution.
1226 Digital LLC's services include both digital marketing strategy development and marketing operations. The company takes a holistic approach to integrate planning and improve performance. Social Media and Mobile strategy are a focal point. The menu of services also includes expertise in Search Engine Marketing (SEM), Display, Email, and other online channels. For advertisers without in-house capability, 1226 Digital provides managed services that can quick-start channel growth.
We can make a difference for our clients, states Cappy Pratt, Managing Partner at 1226 Digital LLC. Gartner reports digital marketing spend continues to increase by double digits year over year. Digital budgets are overtaking traditional media, if they have not already. CMOs need expertise and execution to keep ahead of the market. Our focus on performance, whether for e-commerce sales or audience engagement, is exactly the type of service our advertisers are seeking.
Adds Poonam Mathur, Our goal is to bring digital marketing excellence to every advertiser. There are no excuses. We can help.


Source: Demand Metric
About 1226 Digital LLC
1226 Digital LLC (http://www.1226digital.com) is a consultancy and managed services company dedicated to bringing digital marketing excellence to every advertiser. Services range from digital marketing strategy consulting to execution and operations, with a particular focus on driving measurable performance and efficiency. 1226 Digital LLCs team has more than two decades of experience, managing more than $ 350MM in advertising spend for clients ranging from SMBs to Fortune 100 companies. 1226 Digital LLC is based in San Francisco, California.
About Poonam Mathur, Managing Partner, 1226 Digital LLC
With ten years of marketing strategy and performance marketing experience, Poonam has established a track record of elevating products and advertising portfolios to the next level. She has held lead roles for both brand and direct response clients including Nordstrom, Strayer University, and Bunim-Murray Productions. Poonam thrives on building top tier marketing programs that connect consumer interest to the right advertisers
About Cappy Pratt, Managing Partner, 1226 Digital LLC
Cappy thrives on delivering best-in-class performance to businesses of all sizes from SMBs up to Fortune 500. For more than a decade, he has held executive leadership roles in digital marketing and client services for digital marketing industry heavyweights including QuinStreet and Vantage Media. His background covers all aspects of digital marketing, from strategy development and project management, to A/B testing and analysis.