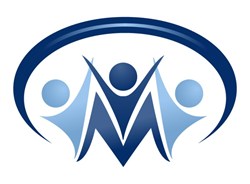 Charlotte, NC (PRWEB) July 25, 2013
From July 29th through July 31st, marketing professionals will gather at the Charlotte Chamber in Charlotte, North Carolina for the 2013 Search Exchange Conference. The Search Exchange Conference offers the opportunity to hear from some of the most innovative, brightest and up-and-coming marketing minds. By attending keynote speeches, presentations, discussions and more, attendees can gain insight to emerging trends and new methods in the internet marketing industry.
Day one of the Search Exchange Conference will focus on Pay Per Click Advertising. The day will kick off with a keynote presentation from Justin Vanning of SEOmoz. Then, attendees will hear about the future of SEO from Magnetics James Green and the future of Adwords from Googles Payton Dobbs in the morning. After lunch, there will be keynote regarding PPC in 2015 by Kayla Kurtz of Hanapin Marketing. The afternoon will continue with presentations about advanced display targeting from Aaron Levy, Adwords budgeting with Marty Martin, and measurement versus analysis with Dave Bilbrough. Then, day one will conclude with a keynote presentation from Seth Lytton on multi-channel attribution. Attendees then have the chance to network with fellow marketing professionals at the after party event hosted by Internet Marketing Ninjas starting at 7:00pm at Crave Dessert Bar in downtown Charlotte.
Search Engine Optimization will be the theme for day two of Search Exchange, starting with a keynote from Rockfish Interactives Steve Plunkett. The rest of the morning will consist of presentations about identifying patterns from Internet Marketing Ninja's Joe Hall, local search works with Thomas Ballantyne and more. The first event after lunch will be on the future of SEO from Internet Marketing Ninjas Jim Boykin. Attendees will then hear from Brian McDowell on Penguin 2.0, canonicalization and duplication from Bonnie Stefanick, the SEO role for organizations with Jeff Ferguson, and then finish up with a keynote presentation from Virantes Phil Buckley. Tuesdays after party will be hosted by Virante at ENSO asian bistro and sushi bar starting at 7:00pm.
The final day of Search Exchange will be all about social media marketing. Rich Tucker will kick off the day with his keynote on standing out amongst the noise. From there, attendees will hear about word of mouth marketing in the digital world from Geno Church and creating social content with Kevin Briody. Lunch will include a hackers special presentation with ZDNets Stephen Chapman. The first afternoon speech will be a keynote about social media advertising platforms with Marty Weintraub. The rest of the afternoon will have presentations from Kim Matlock about watching the social space, designing big content from Brian Chappell and Neal Rodriguezs presentation How I Made Over Half a Million Dollars Wasting Time on Social Media.
Since the marketing world is constantly evolving and changing, getting a grasp on all digital aspects can be difficult. However, the 2013 Search Exchange Conference offers attendees great insight into the future of internet marketing. From PPC to SEO to Social Media Marketing, the excellent panel of speakers presenting on each topic will allow delegates to gain tips, tricks, tools and ideas to take with them and apply to their own digital marketing efforts.
Tickets for the 2013 Search Exchange Conference cost $ 250 for one day and $ 500 for all three days. Visit the conference's registration page to register and purchase tickets online today. To learn more about 2013 Search Exchange, head to the conference website, and connect on Facebook and Twitter @searchexchange. Also make sure to follow the hashtag #searchex to stay up-to-date during the conference.
About Search Exchange

Search Exchange is a three day internet marketing conference that will feature the top professionals in the industry. Hundreds of business professionals and entrepreneurs will head to Charlotte, NC from July 29-31, 2013 to learn, network, and share experiences from across the different online marketing segments. The three day conference will consist of keynotes and panel discussions on search engine optimization, social media marketing, pay per click advertising, and web analytics. To purchase tickets or learn more, visit the 2013 Search Exchange Conference website, connect on Facebook, and follow on Twitter @searchexchange.