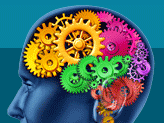 Austin, TX (PRWEB) January 04, 2013
Tucker Max will be a guest speaker at the 2013 Traffic and Conversion Summit in San Francisco, California on January 18-20, 2013. Digital Marketer, hosts of the event, are pleased to add Max to the growing list of authors and entrepreneurs scheduled to speak at the event.
Author and trailblazer of the fratire genre, Max is one of only three writers to have three book titles on the New York Times bestseller list. His writing and publishing experience has brought him to the forefront of modern content production, and has created a voice and a style that is both forward-thinking and classic in its storytelling.
His first book, I Hope They Serve Beer in Hell, became a major motion picture when Max signed on as co-writer and producer of the film released in 2009. He has since retired from "fratire," and is currently working on an advice book.
Max will join the already packed list of keynote speakers attending the 2013 Traffic and Conversion Summit, including actor and pitchman William Shatner as well as former Apple guru and social media expert Guy Kawasaki.
Digital Marketer is hosting its fourth Traffic and Conversion Summit in 2013, and has already narrowed in on its 2,000 seat limit. Interested attendees are encouraged to move quickly to reserve a spot, because Digital Marketer is nearly guaranteeing a sellout crowd.
Digital Marketer releases informational and educational materials to help businesses and entrepreneurs gain insight and information on the trends, data, and strategies that can take them to the top of their industry. Through their RAW Training courses, strategic plans, blogs, newsletters, site reviews, and Special Reports, Digital Marketer supercharges every single marketing campaign it touches. For more information, visit DigitalMarketer.com.
Final schedules for the event will be determined closer to the January dates, but Digital Marketers website, blog, and emails will keep attendees aware of any announcements. The 2013 Traffic and Conversion Summit has limited space left, and will almost certainly sell out, so Digital Marketer suggests reserving spot soon.