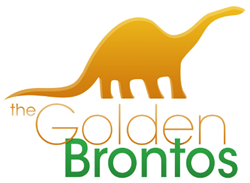 Miami, FL (PRWEB) March 04, 2015
Bronto Software, the leading marketing platform for commerce, has revealed the winners of the 2015 Golden Bronto Awards. Announced during the Bronto Summit in Miami, these annual accolades recognize top companies and marketers for their creativity and successful execution of commerce marketing programs.
At Bronto, we believe the innovation and contribution that commerce marketers create for their organization are invaluable. Effective, successful marketing programs and campaigns arent created out of thin air. They require the excellent team work of analysts, database managers, social media gurus, email marketers, demand gen experts, web developers, content writers, graphic designers, CMOs and more, said Joe Colopy, CEO of Bronto Software. We congratulate our winners and are proud to recognize the companies and individuals that led the field this year and made significant impacts to the bottom line at their organizations.
The 2015 winners include:
Marketing Program of the Year NotOnTheHighStreet.com

NotOnTheHighStreet.com is an online marketplace for over 5,000 small businesses selling highly personalized products and gifts. The e-tailer wanted to mirror the customized nature of its brand identity within its commerce marketing. Realizing that its previous one size fits all approach for new customer communications wasnt working, the company completely overhauled its strategy to tailor email sends and message content based on customer interest and engagement. After receiving the same initial welcome messages, each customer then travels down a personalized path based on their interaction with the previous emails. The content for the remainder of the series product recommendations, discounts for a next purchase or information about the companys social media platforms varies for each individual. As a result, the welcome series has a 20% higher average order value than the companys other marketing messages. Additionally, the company achieved consistently higher open rates and a nearly 50 percent year-over-year (YOY) revenue increase.
Most Successful Campaign Bonobos, Inc.

A revolutionary mens apparel e-retailer, Bonobos was challenged with describing its extensive line of dress shirt offerings via email. To better appeal to shoppers and offer a fun experience, Bonobos experimented with a new email format a shopping guide disguised as a spreadsheet. The downloadable document was a home run, allowing shoppers to select products offline and then return online to make the purchase. More than two percent of subscribers who downloaded the guide made a purchase the same day. The open rate was more than 50 percent higher than previous mailers, and the revenue doubled from previous campaigns.
Best Abandoned Cart Campaign Hanky Panky

The maker of the Worlds Most Comfortable Thong