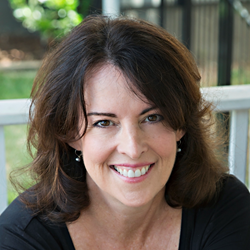 Fredericksburg, Virginia (PRWEB) June 09, 2015
Debby Girvan, President of Flair Communication was honored with the 2015 Meta R. Braymer Woman Entrepreneur of the Year Award by the University of Mary Washingtons Center for Economic Development at a May 28 business event in Fredericksburg, Virginia attended by area military veterans and featuring U.S. Congressman Rob Wittman.
Brian Baker, Executive Director for Economic Development, presented the award which is given to a woman business owner on the basis of commitment to their enterprise, industry leadership, proven business success and dedication to the community. The award is named after Meta R. Braymer, Vice President for Economic Development and Regional Engagement at UMW who retired in 2013.
Remarkable Business Growth

Since its launch in 2010, Flair Communication has generated average gross revenue increases of 188% per year for the past three years. The business currently serves nearly 60 clients located in the Washington, D.C.-Metro Region, the Fredericksburg Region, Richmond, Miami, Atlanta, Houston & Chicago and includes the Marine Corps Aviation Association, the Virginia Horse Industry Board, NBC TV Chief Criminal Analyst, Clint Van Zandt and many small businesses & organizations.
Support for the Community

Flair Communication has provided pro-bono or reduced rate marketing, public relations & web services for several non-profits in the Fredericksburg Community including Washington Heritage Museums, Sunshine Ballpark Foundation & Loisanns Hope House. It supports other community organizations as a sponsor or donor including: The Community Foundation of the Rappahannock Region, Ducks Unlimited, James Monroe High School, and Empower House.
About Flair Communication

Flair Communication is a digital marketing firm located in Fredericksburg, Virginia specializing in website design, hosting & maintenance services, social media marketing, branding, photography, print & marketing consulting services. Its expertise includes small business, healthcare, non-profit, and education marketing. It was established in September, 2010.
About Debby Girvan

Debby Girvan is a former At-Large Member of the Fredericksburg City Council (2004-2008) and has served on many local organization boards. She was a 2014 contestant in the University of Mary Washington Dancing with the Fredericksburg Stars Event that benefits the universitys performing arts programs & scholarships.
In 2013, Mrs. Girvan was recognized with a Volunteer Champion Award by the UMW Center for Economic Development for pro-bono consulting services shes provided to startup businesses at UMWs Small Business Development Center since 2011.
Mrs. Girvan is a graduate of George Mason University (B.A., Communications) and earned a Graduate Certificate in Marketing from Georgetown University. Shes worked in marketing and public relations roles for 30 years. Shes a member of Women in Communications and the Fredericksburg Regional Chamber of Commerce.
Beyond Business As Usual is not just my companys tagline but the work ethic I strive to live up to everyday. Its very satisfying to operate a profitable business but the real reward is cultivating positive, client relationships and sharing mutual success, " says Debby Girvan.