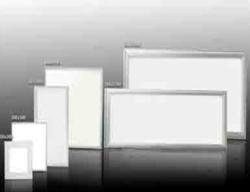 (PRWEB) January 21, 2013
Zhongtian Lighting, a leading manufacturer of LED lighting product, is extremely proud to announce its new product, the 28W [ZT-P3060-28EAE] panel light. It is widely used in hospitals, airports, offices, supermarkets, stores, and other commercial and retail locations.
The dimensions are 300*600mm and the light delivers1596lm. This high efficiency 28W LED panel light is an ideal replacement for older, less-efficient light sources. Its greatest advantages is much lower energy and maintenance costs than older ones. Thanks to efficient, long-life, low heat LED technology, the pleasant natural illumination is great for all interior lighting applications to make it an obvious choice for any location that requires area illumination resulting in more satisfied employees, visitors, customers and guests, together with lower operating costs.
Like other Zhontian Lightings products, the new LED panel light[ZT-P3060-28EAE] has a lifespan of more than 50,000 hours. In other words, it will keep constant illumination operating at very low power consumption levels, without diminished quality of lighting for nearly four years. Furthermore, the panel light is quick and easy to install because they require no starters or electrical ballasts. Users can install it in five minutes by themselves and without expert's help.
The LED panels can accept a wide range of AC voltages from 85 to 265 volts —-making them suitable for a variety of operating environments worldwide. It only has a 66W energy consumption, which really saves much more energy than traditional lamps. Whats more, with the advanced heat dissipation technology, the longer lifespan is guaranteed. It adopts qualified super bright LED as light source, which are stable, long-life and no UV & IR emission. The anodized aluminum frame is stylish and fashionable with everlasting color. Zhongtian Lighting protects customers and the environment by making the [ZT-P3060-28EAE] LED panel light completely CE and FCC compliant.
Zhongtian Lighting is committed to offering customers the high quality products with the best price. All the products of Zhongtian Lighting have competitive price with 3 years warranty. For more information, please visit http://www.ztlights.com.