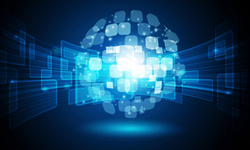 Seattle, WA (PRWEB) November 25, 2014
Before launching into an intensive redesign of your website, Fannit says, Its important to understand the challenges that creating a new site will present.
Fannit.coms new article, The Dangers of Website Redesign explains numerous possible reasons why a website redesign can cause negative effects on marketing and sales results.
The first problem they reference in the article is a loss of revenue and a drop in sales which can result from new content, an untested site design, or a modified site structure. However, Fannit assures readers that any and all of these problems can be avoided by working with an experienced inbound marketing company.
The best way to go about implementing a site redesign is to bring an inbound marketing team onto the scene before the redesign occurs, Fannit says. That way, your new site can actually hit the ground running, rather than potentially costing you.
The last two dangers that they cite are broken backlinks and unexpected changes in user behavior. Both of these dangers are significant, and Fannit makes a persuasive case for why a marketing team should take all of these dangers into consideration before the redesign project begins.
According to Fannit, If you can avoid these website redesign dangers, your company, your users, and your wallet will thank you for it. A common theme throughout all of our recommendations is that its best to consult with an experienced team to work you through a redesign process without running the risk of experiencing these problems.
To learn about how the Fannit team can help redesign a companys website, visit our website: http://www.fannit.com
About Fannit

Fannit.com is a full service internet marketing agency that helps companies increase their revenue by online growth through Inbound Marketing. They service Seattle area and U.S. based companies with content development, SEO, PPC, E-mail, Press Release, and Website Conversion Optimization.
Fannit

2911 Hewitt Ave

Everett WA 98201

425-359-7989