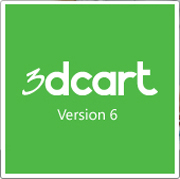 Fort Lauderdale, FL (PRWEB) May 07, 2014
The Florida-based, leading provider of eCommerce services and online store platforms proactively integrated with Google Universal Analytics to take the fear factor out of the powerful analytic tool package.
We understand that Googles newer Universal Analytics might appear to be slightly more complicated than the previous version of analytics, said Joe Palko, 3dcarts Chief Marketing Officer. However, thanks to our integration, integrating Google Universal Analytics is no more difficult than checking a box inside of our 3dcart Online Store Manager. And, not only is it easy, it is powerful.