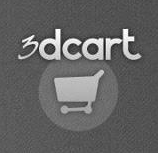 Fort Lauderdale, FL (PRWEB) May 24, 2014
The new features are expected to enhance stores' customer interaction and meet new search engine criteria for authorship.
"3dcart understands the importance of content marketing and recognizes Disqus comments and Google+ Authorship features as essential tools for creating quality, verified content," said 3dcart Chief Marketing Officer Joe Palko. "All 3dcart clients now have the accessibility to use these free features in their 3dcart store platform."
Disqus comments streamline the customer comment process by allowing customers to have one, unique Disqus login. Customers use their Disqus login to leave comments on any blog that uses the Disqus comment platform, as opposed to having to create a different login for each blog. 3dcart strives to make its blog platform as user-friendly as possible to encourage customer interaction with their clients products, and Disqus comments fits perfectly with 3dcarts customer interaction initiatives.
Google+ Authorship allows the creator of the blog post to link the article to their Google+ account, essentially putting a face to the voice of the blog. The Google+ blog writers picture and a link to their Google+ account will appear in Google search results. Connecting blog articles to a verified Google+ account helps the content rank higher than unverified content. 3dcart works within Google platforms to enhance its clients store visibility. Adding Google+ Authorship to its blog feature is the next step for 3dcart as it continually works to boost Google search engine results for its clients.
3dcart is excited for its customers to begin blogging using the new Disqus comments and Google+ Authorship functions. Content marketing has become increasingly important in the small business eCommerce segment and 3dcart is confident the use of these new blog features will help its clients carve out their place in their respective industry. To learn more about the functionality of 3dcart's Blogging Software, visit http://blog.3dcart.com/blogging-got-even-better-new-3dcart-blog-features/.
About 3dcart:

Founded in 1997, 3dcart is a complete and robust ecommerce platform designed to help e-store owners thrive in a competitive market. With hundreds of features built directly into its software, online merchants can effectively open, operate and maintain a successful online store with relative ease and efficiency. 3dcart currently powers tens of thousands of eCommerce merchants, and its support team is always available, at no additional cost, 24/7/365. 3dcart is an Inc. 5000 company, a Visa PCI Certified provider and a pioneer in mobile commerce and social media marketing. Fully scalable and completely customizable, 3dcart continues to be the eCommerce solution of choice by industry experts all over the world.