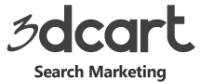 Fort Lauderdale, FL (PRWEB) July 02, 2013
Sam Sugura from NEXgen Smoke started his eCommerce store on 3dcart Shopping Cart Software in 2010 and has now achieved his goal of 10,000 unique visitors per day, and by 2015 he projects he will have over 100,000 unique customers. When I first started building the website, I thought I was going to need to hire outside help, but because of 3dcart's customer service, online training and easy-to-learn platform, I've been able to build a fully functional site that's first class, Sam said.
"3dcart is one of the most search engine friendly shopping carts in existence today, and we're proud to offer Search Marketing Services in addition to our already robust eCommerce platform", says Joe Palko, 3dcart's Chief Marketing Officer.
As the popularity for Sam's products continues to grow, he's busy investing in both inventory and his marketing. He readily admits that the ever changing face of search engine optimization, SEO, is his biggest challenge which is why he turned to 3dCart for help. We were attempting to do our own SEO and found that it was taking up a lot of time, now 3dCart has a team of professionals working consistently on our SEO efforts so we don't need to do anything except keep our inventory stocked and our customers happy!
3dcart's Search Marketing Agency performs SEO on all types of eCommerce platforms in addition to the 3dcart Shopping Cart Software platform, we currently do Search Engine Marketing, Pay Per Click advertising, and Social Media Optimization for a variety of eCommerce merchants, including those using Volusion, Yahoo! Store, Magento and more.
Today, Sam's sales are smoking and we're glad to be a part of his success! To read more about Sam and his success, visit 3dcart's Search Marketing Website.
About 3dcart Search Marketing Services: 3dcart Search Marketing Services available to all types of merchants using various commerce platforms, in addition to customers using 3dcart Shopping Cart Software. 3dcart Shopping Cart Software is a complete ecommerce software solution for merchants to build, promote and grow their online business. 3dcart's services include the tools, advice, support and technology to manage an entire online operation. Since 1997, 3dcart has been developing internet solutions for small to medium size businesses.