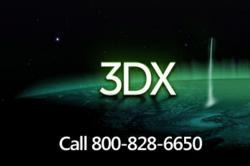 Fort Lauderdale, FL (PRWEB) September 27, 2012
Conducting a successful online business is about more than knowing your product and your customer. Competing effectively online means business owners have to be well educated in all aspects of e-commerce: creating a compelling website that attracts customers and drives sales, designing a shopping cart thats easy to use, ensuring the website is up and running day after day… the list never ends. Hiring a company to handle those needs used to mean a major cash outlay afforded by only the biggest companies. 3dcart — a world leader in creating ecommerce solutions that work — is now offering online shopping platforms that are both comprehensive and affordable, meaning companies of all sizes can grow and thrive.
With more than a decade creating innovative ecommerce platforms, 3dcart knows what features are most important in creating a site that works, day in and day out. The companys 3DX hosted enterprise ecommerce solutions are the most scalable, secure and powerful enterprise ecommerce platform available today.
The company offers packages that can accommodate 60/100/250 GB data transfer, ensuring theres a product to suit the needs of businesses of all sizes, and all three 3DX packages offered by 3dcarts powerful ecommerce hosting services, include hourly backup, unlimited HD storage for product images, premium phone support 24/7 365 days a year, and a personal account manager to ensure your business unique needs are met, and. Accounts also offer unlimited products, and feature powerful, business-building tools like enhanced statistics, a Quickbooks plugin and 3dROI tracking to help you understand whats working and whats not.
As a global leader in ecommerce innovation, 3dcarts products and services evolve with technology, offering clients cutting-edge mobile and social commerce solutions that help businesses target their customers no matter where they are: A Facebook store option, Twitter integration and a blogging platform included with all three packages ensure businesses remain as competitive and accessible as they can be.
The company does not require a signed contract billing is done on a month-to-month basis. Customers only pay a flat monthly fee there are no transaction fees and, unlike some other providers, customers do not pay a percentage of their sales. To keep customers truly satisfied, 3dcart also offers a 30-day money-back guarantee. 3dcart offers a 15-day fully-functional trial period to allow their customers to experience the product. Read the 3DX hosted ecommerce solutions page to learn how easily — and affordably — small businesses can grow using 3dcart.
Visit 3dcart's ecommerce hosting service and shopping cart software pages for more information.