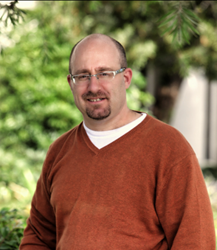 San Mateo, CA (PRWEB) October 16, 2013
3Q Digital, a leading digital marketing agency, announced today that it is #23 on the list of San Francisco Business Times 100 Fastest Growing Private Companies. The award recognizes companies for financial and performance growth over the past three years.
"We are honored to be a part of the Fast 100 Awards listour company strives to distinguish itself within the industry by upholding top-notch standards amongst our employees and business practices," said David Rodnitzky, Founder and CEO of 3Q Digital. "Being recognized is a nod to the dedication of our team that exceeds my expectations each day."
3Q Digital was recognized for its overall performance, which set it apart as a leader in the marketing services sector. The company demonstrated this market leadership through company growth, profitability, and being a recognized thought leader in the industry. The companys expansion from its SEM roots into social, display, SEO, and video advertising was a major factor in its impressive growth.
This award continues the strong momentum the company has experienced in 2013. In August, the company opened new offices in San Diego while also expanding its existing Chicago presence, effectively enlarging the firms footprint to four offices nationwide.

The Fast 100 announcement comes in concert with continued strong performance; the firm, which works with over 70 clients and more than $ 220M in annual spend, has generated 70% year-to-year growth and a 46% increase in head count since May 2013.
About 3Q Digital
3Q Digital is a leading digital marketing agency headquartered in Silicon Valley, with offices in downtown San Francisco, San Diego, and Chicago. We offer full-service marketing services including ROI-focused SEM and PPC, display advertising, Facebook advertising, mobile advertising, SEO, retargeting, and Twitter advertising. Our clients range from ecommerce to education service to private-sales sites combined theyve rated us an incredible 91% on a recent Net Promoter survey, validating our claim as the best digital marketing company around.
Originally founded in 2008, 3Q Digitals senior team is led by David Rodnitzky (Founder & CEO), Will Lin (Co-Founder & Partner), and Dave Yoo (COO). For more information, visit http://www.3QDIGITAL.com or email info(at)3QDIGITAL(dot)com.