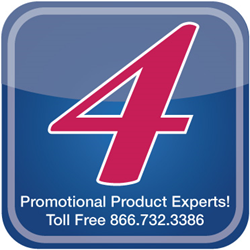 Essex, Ct (PRWEB)
July 06, 2015
According to a June 2015 article published by ASI.com mesh is making its way back into fashion. The summer months and recent fashion events indicate mesh material is getting to be a popular trend once again and so 4AllPromos has reintroduced several mesh promotional products into inventory.
Jamie Allen, marketing director of HTT Apparel & Headwear comments in the article that, Mesh has many advantages over other materials. Its breathable, allowing air to flow through easily.
Mesh can be used on apparel such as shorts and jerseys and accessories such as backpacks and tote bags. The material is helpful during the summer months as the small perforations in the material allow the skin or items stored in a bag or backpack to breathe.
4AllPromos President Cosmo Corigliano says, Mesh is great for the summer months. Mesh hats, backpacks, gym bags and shorts are great for lifeguards, campers, beachgoers and anyone planning on spending a lot of time out in the heat. 4AllPromos has a great selection of mesh material products.
Summer camps and sports teams can custom imprint any of 4AllPromos mesh products with names, logos and other personalized information.
Look for mesh products to stay on trend all summer long. Mesh appeals to all age groups and clientele including construction workers, athletes, concert goers, street vendors and much more.
For more on mesh products visit http://www.4AllPromos.com
4AllPromos is a leading online marketer of online custom imprinted and promotional products including tote bags, drinkware, party favors, gourmet candy and food, apparel, office supplies and much, much more. To speak with a 4AllPromos product specialist about ordering promotional products for your business, non-profit, school or event call 1-855-493-5130.