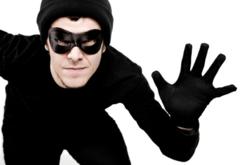 EL SEGUNDO, CA (PRWEB) March 06, 2013
In a new consumer alert targeting 2013 taxpayers, GoBankingRates.com investigates how identity thieves use stolen social security numbers to commit tax refund fraud. According to the report, scammers use stolen personal information to file false tax returns or redirect valid tax refunds into a their own account. The personal finance site also offers steps taxpayers can follow to protect their personal information, as well as a plan of action for those who have already fallen victim to tax refund scams.
Tax refund fraud is a growing crime the U.S. Treasury Inspector General for Tax Administration (TIGTA) identified 1.5 million potentially fraudulent tax returns that the IRS missed, with the payout from these returns totaling $ 5.2 billion. The same report projects that over the next five years, the IRS could issue as much as $ 21 billion in fraudulent tax returns billions of dollars going into identity thieves pockets instead of taxpayers bank accounts.
While the IRS stated last month in a report that it is cracking down on identity theft and the resulting tax refund scams in 2013, it remains a problem that is costing taxpayers billions of dollars per year.
So many taxpayers rely on their annual tax returns to cover major bills or big purchases — losing that money to tax fraud can be a devastating blow to their finances, says GoBankingRates managing editor, Casey Bond.
View the complete tax refund scam alert and prevention guide here.
For questions about this report or to schedule an interview with a Go Banking Rates editor, please use the contact information below.
About GoBankingRates
GoBankingRates.com is a national website dedicated to connecting readers with the best interest rates on financial services nationwide, as well as informative personal finance content, news and tools. GoBankingRates collects interest rate information from more than 4,000 U.S. banks and credit unions, making it the only online rates aggregator with the ability to provide the most comprehensive and authentic local interest rate information.
Contact:
Jaime Catmull, Director of Public Relations

GoBankingRates.com

JaimeC(@)GoBankingRates(dot)com

310.297.9233 x261
###
Sources:
IRS, IRS Intensifies National Crackdown on Identity Theft, February 7, 2013.
U.S. Treasury, There Are Billions of Dollars in Undetected Tax Refund Fraud Resulting From Identity Theft, July 19, 2012.