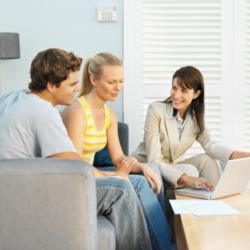 Los Angeles, Ca (PRWEB) December 06, 2012
In Los Angeles real estate transactions there are certain gray areas when it comes to personal assets not included in the sale of a property. Therefore, according to Red Blue Realty, buyers need not to assume that anything they see in a property will be transferred to them.
Below are 5 things that are mostly overlooked in the sale of a property and that can be contributing factors of a dispute
Appliances

Buyers should not always assume that appliances are included in the sale of a home. It is not a norm that household appliances like refrigerators, microwaves or dishwashers are included in the sale of a home. This is the reason buyers are encouraged to work with professional real estate agents who know the norms and customs applicable in a market. Those listing any homes for sale should also find out whether including appliances is a norm in their market. Where appliances are listed in the sale, the seller should be specific with the models and brand names. Any misrepresentation can easily lead to legal suits, which may not be pleasing at all.
Kitchen or bath hardware

Previously, it used to be understood that, during a property sale, anything that is attached to the property remains with the property. Hardware like cabinets, door knobs or bath fixtures in Los Angeles homes for sale, should transfer to a buyer under normal circumstances. However, with the foreclosure ridden market, it became common to see sellers removing all fixtures and finishes from a property before its foreclosure. Owners of such homes took this as the only opportunity to salvage part of their property.

During the buying of a home, a buyer should know that the home is sold on an as-is basis.
Flat screen TVs and mounting sets

TVs which have been considered as personal assets are increasingly becoming subjects of real estate negotiations. The seller of a home may have his or her HD TV professionally mounted over the fireplace or along the walk way like a beautiful piece of art. However, given the view that TVs are personal assets, buyers should not assume that these electronic items are included in the sale of a home.
Window coverings

In most markets, window coverings present are always transferred to the buyer of a home. In some cases, shades and drapes are present. As much as shades may be fully fitted to the windows, drapes may be purely decorative. A seller is likely to leave with the drapes especially if they are custom made to match their furniture, for instance.

If coverings are not included anywhere, buyers should obtain in writing the inclusion of window coverings or seek the help of a Los Angeles real estate agent in dealing with the issue.
Personal property

A beautiful gigantic mirror designed to fit into a space, furniture perfectly fitting in the living room or a piece of art may not necessarily be transferred during a sale. Sellers often have special attachments to such items and may not be willing to let go of them. Therefore, it is a good thing for a buyer to assume that personal property is not transferred during a home sale, unless agreed upon in writing!
For information on homes for sale, market updates, or local realtors, check out http://www.redbluerealty.com for only Los Angeles real estate website you will ever need!
Email: Contact (at) redbluerealty (dot) com

Phone Number: 1-(855) 66-RBREALTY or 1-(855) 667-2732