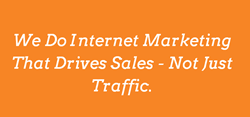 Seattle, Washington (PRWEB) April 22, 2014
The latest article by Fannit guides readers through 5 surprising assumptions top CEOs make about marketing which contribute to a marketing campaigns success.
The article explains that one of the key visible traits displayed by successful CEOs and business owners across industries, giving them a distinct advantage, is understanding the role of marketing as a critical part of their business success.
The article makes the point that marketing a business involves more than putting up a web site or discussing how many leads are needed. A well thought out marketing plan that a CEO can evaluate includes some of the following:
Strategic marketing campaigns

Expected lead volume growth by campaign

Conversion data

Marketing Budget

Cost per new customer acquisition
Designed to help business owners and CEOs answer questions about their own marketing campaigns based on the experience of successful leaders, the article addresses questions like:
1. What should a good marketing campaign focus on?

2. Should a marketing campaign focus on making sales or encouraging them?

3. At what depth should a business understand its customers?
Neil Eneix, the COO of Fannit.com, commented that taking insight from those who have already been successful is one of the most effective ways to evaluate our own marketing campaigns and see the areas that can be improved.
The article goes on to explain that marketing is never something thats figured out. Instead, companies should focus on perfecting marketing systems which help inform them on what is working, starting to work, or no longer working during a certain time period.
About Fannit

Fannit.com is a full service internet marketing agency that helps companies increase their online presence through engaging and well placed content. They service Seattle area and U.S. based companies for content development, SEO, PPC, E-mail, Press Release, and Website Funnel Optimization.
Fannit

2911 Hewitt Ave

Everett WA 98201

425-359-7989