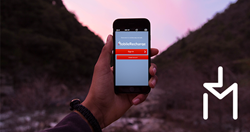 Atlanta, Georgia (PRWEB)
July 15, 2015
MobileRecharge.com launched several video tutorials to help expats (customers and future customers) understand how international top-ups can help them support their family back home in the easiest way possible. The tutorials explain to PC, iOS and Android users how to send credit to mobiles abroad in a few seconds. The five videos are available on YouTube: http://www.youtube.com/c/MobileRecharge
The tutorials are good tools that expats use to get a better understanding of how MobileRecharge.com can serve someone abroad. They explain to expats how to send mobile credit to mobiles in their country of origin. There are five videos available for the moment, and more to come soon.
Users can learn how mobile refills are useful for their relatives or friends in other countries, how to create a free account and start sending mobile credit as a way to support people at home, or as fast gifts. Also, the videos include tips on how to save time and how to take advantage of the daily promotions on MobileRecharge.com.
Since not all people are tied to a desk computer, some videos guide iOS and Android users on how to send airtime on the go from MobileRecharge app or how to recharge their own mobile in less than 1 minute using this app. The information is conveyed in a friendly, detailed and progressive way with real examples of customers. For those curious, these tutorials for iOS and Android fans can be found on YouTube: http://www.youtube.com/c/MobileRecharge
All how-to videos for expats or travelers were created based on customers' feedback. They will be soon followed by stories of existing customers (expats) talking about their personal experience of the service provided by MobileRecharge.com.
For those not familiar with MobileRecharge.com, here is how it works: the international top-up service was created for those who need to send credit to mobiles in their countries of origin.
Setting up an account on MobileRecharge.com is free of charge and takes only a few seconds. There is also a default option to get offers by email, which is the easiest way to stay informed. Now it's even easier to understand how it works to top-up a mobile in some other country by watching one of the videos for PC, Android or iOS users or the one for those new to the service.
Every 2 minutes, someone new joins MobileRecharge.com, which proves the website's popularity among expats in the USA, Europe, Australia, Africa and Latin America. Existing customers posting reviews on different dedicated websites like Trustpilot.com point to certain advantages of this service over other similar ones:

-Fast top-up

-Easy to use service

-100% safe transactions

-Paypal accepted besides all major cards, no matter the currency or country of the sender

-No contract needed

-Daily promotions always running on the website's "Promotions" page, in the MobileRecharge app or the social media channels (Facebook, Google+, and Twitter)

-Website available in several languages: English, Spanish, German, French, Italian

-Customer Support in several languages, including English and Spanish; responsive and supportive team

-Free-to-install MobileRecharge app for Android or iOS

-Contests & offers on the Facebook page: https://www.facebook.com/MobileRecharge.Fan?fref=ts

-Frequent Twitter promotions and various expat life-related updates

-Clear tutorials on YouTube: http://www.youtube.com/c/MobileRecharge
To wrap up, the how-to videos launched by MobileRecharge.com explain to expats how the service can be a suitable tool to send airtime to family and friends' mobiles abroad, and how to save time and money while doing this. Anyone can check the tutorials on the MobileRecharge.com YouTube channel or visit the top-up website called MobileRecharge.com.