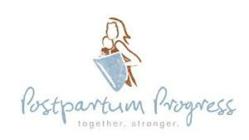 ATLANTA, GA (PRWEB) April 30, 2013
Sunday May 12 is Mothers Day, a day when we come together to celebrate the love, care and sacrifice the mothers in our families make every day. Mother's Day is the perfect opportunity to provide moms suffering from postpartum depression, anxiety disorders, OCD or antenatal disorders with the support and care they so desperately need; the unseen sacrifice so many mothers make.
The fifth annual Mothers Day Rally for Moms Mental Health is held on Postpartum Progress site and features 24 letters to new moms, posted each hour on the hour, from great writers who have been there. They know how it feels and understand the struggles mothers go through battling postpartum depression. These letters are written from the heart and offer advice, words of comfort and personal stories to offer solace and inspiration to those moms who are struggling on a day when we celebrate motherhood.
In addition to the Mothers Day Rally for Moms Mental Health, Postpartum Progress supports Jammies in a Jar. For each Jammies Jar sold, Two Mice, A Bear and A Bunny LLC will donate 10% of the profit to Postpartum Progress, a national nonprofit that raises awareness of postpartum depression and promotes better support and services for pregnant and new mothers with mental illness.
For more information on the Mothers Day Rally and other postpartum initiatives, please visit http://www.postpartumprogress.com/.
XXX
About Postpartum Progress.com:

Postpartum Progress