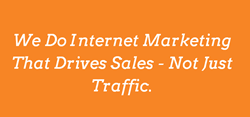 Seattle, Washington (PRWEB) May 01, 2014
In Fannit.coms most recent article on marketing, CEO, Keith Eneix, discusses 7 questions that are critical to the success of good content as link bait.
The article is designed to help business owners, marketing managers, and consultants understand which key concepts help make an article or piece of content effectively engaging, thereby growing sales, website rankings, and brand awareness.
What is link bait? Link bait is simply an article or piece of content that generates a lot of engagement from an audience, receiving social media shares and third party backlinks from readers.
By making content uniquely effective, businesses have an opportunity to connect with their audience and industry in a way that successfully spreads their brand and message across the internet, said Keith Eneix, Fannit CEO. The benefit to this is that it can dramatically impact key aspects of your company, including rankings, sales, and brand awareness.
The article mentions that anyone can put together helpful content that even contains some quality information, but content has to do more. It also needs to make the audience return over and over.
To help keep businesses on the right track, the article asks users to reflect on 7 key questions. These questions include critical points like, Is the article intuitive? (Or, Does it leave the reader without much clarity?) Its a business job to serve the reader, making content easy to understand with both the writing style and visual aids.
The article also goes on to ask questions about appropriately relating to an audience and gives a helpful visual aid to accomplish this. Readers can see more at http://www.fannit.com/link-bait/.
About Fannit

Fannit.com uses the Internet, social media and email to help you connect with prospective new customers and current customers to generate business growth and improve reputation. Fannit uses unique Internet marketing techniques like search engine marketing (SEM), content development, search engine optimization (SEO), pay per click (PPC), social media marketing (SMM), Lead Conversion Strategies and email marketing to help you grow your business. Fannits corporate offices are located 2911 Hewitt Ave Everett, WA 98201, but serve clients across the US, Canada and Europe.
Fannit Contact:

Neil Eneix

Chief Operating Officer

neil(at)fannit(dot)com

425-359-7989