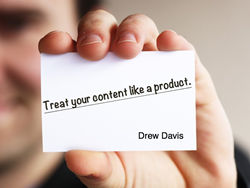 Brooklyn, NY (PRWEB) June 28, 2014
The future where people carry TV screens in their pocket has arrived. The information age has brought vast amounts of reference right to the fingertips of anyone with a smart phone or access to a computer. The easiest, yet most powerful way for businesses to get their message across or to drive Web traffic through these pocket screens is by video. Businesses looking for videos to give them an edge can turn to 7Doors Marketing Group; a full-service marketing firm from Brooklyn, NY that provides production of live-action videos, as well as videos made with traditional animation, and 3D modeling. The talented staff of 7Doors produces high-quality professional videos and animations and they do it while keeping prices affordable.
Its no secret that videos increase website traffic conversions to sales; a quick glance at a search engine for ways to increase conversions will confirm that. The experienced and knowledgeable staff at 7Doors producing video commercials, presentations and product demos for a number of clients nationwide. Businesses have hired 7Doors to make videos for advertisements, to display and demonstrate products or services, and videos presenting information about cultural events.
Butique video services provided by 7Doors dont stop there with animation and 3D modeling, 7Doors does much more. Sometimes the best way to present a product is to show it in action; however, the nature of some products makes this impractical if not impossible. At 7Doors, behind each video is a set of talented, skilled people, working hard to deliver informative product demos that not only explain what something does, but actually shows it in animated action, and from angles only a computer could provide.
Not every video calls for 3D animation. 7Doors Marketing Group also creates custom traditional animation videos, which can be used to provide explanations, to advertise a business, or just about anything else for which someone could use a short animated video. From traditional animated cartoon videos, to more modern cut-out animation, 7Doors has a variety of animation styles they employ. The artists at 7Doors use animation to create appealing intros to the live-action videos, and anywhere else it could be used to catch the viewers eye.
A popular use for traditional animation is the Aniguide, which, as the name suggests, is an animated guide. It can be used to guide viewers through a website, how to use a product, or any other reason someone might need to watch a video to explain something.
What would a professional video be without professional audio? In addition to the talents of the 7Doors staff, as well as their state-of-the-art video and animation equipment is ultramodern audio equipment. 7Doors can provide music, narration, and any other sounds that could be added to a video. The professionals at 7Doors use their expertise in sound and video production, as well as high-tech tools at their disposal to craft videos that sound as excellent as they look.
While the video and animation skills of the employees of 7Doors deserve highlighting, it should also be noted that the company provide these great services at affordable rates. The work delivered is top notch, but the staff is down-to-earth and approachable. Clients working with 7Doors have a boutique experience, where campaigns and projects are tailored to their needs. Moreover, the staff at 7Doors is ready to work personally with the clients, and always available to answer questions and special requests.
Beyond video and animation services, 7Doors is also a full-service marketing firm. In addition to animated and live-action videos, 7Doors also produces 7D virtual tours, panoramic photography, creating 360