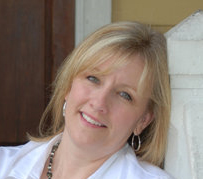 Orlando, FL (PRWEB) April 02, 2015
The Florida/Alabama Chapter of 7×24 Exchange has named Mary Johnston, Manager of Corporate Branding with DataSite, to the position of Co-Secretary of the Florida Region. In this role Mary will be involved in handling website updates, email marketing regarding the group and upcoming events and assist in coordinating events regionally. As this chapter incorporates both Florida and Alabama, Ms. Johnston will share the Secretary position with Christa Dierckman, Office Manager of Joe Powell & Associates who will handle the Alabama region.
7 x 24 Exchange is an international organization with local and regional chapters worldwide. Their mission is to be the leading knowledge exchange for designers, builders, operators and those who maintain mission-critical enterprise information infrastructures. The ultimate goal is to improve end-to-end reliability by allowing open dialogue among these groups so everyone can share and utilize industry best practices for improvement in the way they do business.
Ms. Johnston has been with DataSite for just over a year. Prior to this she spent nearly 20 years working at a variety of traditional and online marketing agencies in the Orlando area. The last 10 of which were focused on internet marketing including email, social, SEO and PPC.
Since joining DataSite last year, Mary has been behind the scenes supporting the 7×24 Florida/Alabama Team, said Christopher Bachman, President, Mary has a great team spirit, extensive marketing expertise and has brought a lot of value our group–so she was a natural choice for the position of Co-Secretary on our Board.
Robert Wilson, Vice President of Sales and Marketing at DataSite, adds, Mary has been a huge contributor to the DataSite Marketing team and we are thrilled that she is going to be sharing her skill sets with 7×24 who provides incredible support to the data center Industry.
About DataSite

Owned by BURGES Property + Company, DataSite owns and operates secure world-class data centers with a unique blend of purpose-built, specially constructed facilities and expertly managed infrastructure. DataSite facilities are designed to offer affordable colocation options that meet the demanding power density and up-time requirements of the modern computing environment. DataSite's Tier III data center designs provide completely redundant and continually operating facilities that are concurrently maintainable with zero scheduled downtime. For more information please visit http://www.DataSiteColo.com.
For more information please contact Mary Johnston, Manager of Corporate Branding at media@datasitecolo.com.
For more information online please visit our website at [http://www.DataSiteColo.com.
For more information on 7 x 24 Exchange Florida/Alabama please visit http://www.7x24fl-al.org