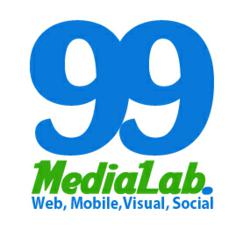 Stafford, VA (PRWEB) April 27, 2013
Officials with 99MediaLab ( http://www.99medialab.com ) announced today that it will now offer mobile app development for anyone looking to take their business to the next level of success.
Having a custom app created will not only make it easier for customers to stay in touch with businesses, but it will help boost overall revenue for businesses, said Piyush Mangukiya, managing partner of 99MediaLab LLC, a full service web design and digital marketing company developing websites, implementing internet marketing and performing SEO for small businesses, startups, brands, causes and celebrities. Your customers have gone mobile. You should too.
Mangukiya pointed out that as people become increasingly dependent on their mobile devices to visit websites, work, play games and more, adding a mobile platform can work wonders for any business.
We see this as an opportunity to reach our clients target market, Mangukiya stressed, before adding, Through our mobile website development and smartphone application development, well be able to improve your companys business in multiple ways.
A few of those ways include: Enhancing online visibility with mobile websites, boosting productivity with mobile apps, impressing and monetizing smartphone owners who have more money to spend.
99MediaLabs mobile application developers, according to Mangukiya, are well versed with the latest smartphone application development technologies.
Innovative and experienced, they complement their technical skills with creativity to develop incredible mobile apps, Mangukiya said. Our mobile web development delivers apps for all mobile major platforms iOS, Android and Windows Phone.
For more information, please visit: http://99medialab.com/mobile-apps-and-websites
About 99MediaLab
99MediaLab LLC is an industry leader in the world of ecommerce website design, internet marketing, app development, print design, search engine optimization, and all-around digital marketing.
With our Web Design, Development, Marketing and Branding services, we can take your business to the next level.
Our teams work together to develop websites that are not only visually compelling, but have the functionality and advanced programming to deliver leads, clients and revenues.
Contact Details:

99MediaLab LLC

115 Onville Road, Suite 201 Stafford, VA 22556

Tel: (703) 563-2571
Source: 99MediaLab LLC
###