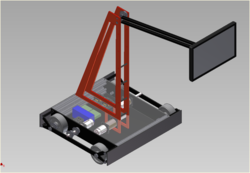 West Chester, PA (PRWEB) March 07, 2013
They're off! Westtown School's Class of 2013 left campus March 1 for Senior Projects, the capstone experience of a Westtown education and a portal to what lies ahead: college, career and productive lives. Westtown, a pre-K 12 college prep school in West Chester, PA, designed the Senior Project to let students assume responsibility for their own education. Drawing on academic and life skills acquired over the previous 12 years, seniors engage in self-directed learning that takes them far beyond the walls of familiar classrooms.
Individual or small-group projects are as varied as Westtown students themselves. They take place on the local, regional, national or global level. Some seniors sample careers, some engage in extended service projects, some use the opportunity to become immersed in other cultures and some explore deep personal interests. Projects take them to places that range from monasteries in Nepal and apprenticeships with a Michelin-starred chef in Paris to locations as close to home as Westtown's own robotics lab, where two students are designing and building a robot to give campus tours. Senior Projects can also be voyages of self-discovery: one group of literal pilgrims is embarking on the El Camino de Santiago in Spain.
Westtowns vision for education goes above and beyond rigorous academics, helping young people acquire skills they need for future success, skills they practice in their Senior Projects. After submitting detailed proposals to a committee for approval, they identify mentors, arrange for housing and travel including obtaining passports and visas and make a budget to cover food and transportation. Some projects require them to exercise fluency in other languages, and many demand collaboration. Others challenge seniors to solve real-world problems or grapple with ethical issues, and still others entail sophisticated original research.
Projects may also be closely related to Westtown coursework. A group of students in the advanced history seminar From Holocaust to 9/11 arrived in Jerusalem five days ago. In class, their final exam will be to design a peace plan for the Middle East; their Senior Project is giving them firsthand knowledge about how hard its going to be. Students have already met with both Israelis and Palestinians and listened to their perspectives. Blogging March 3 from Jerusalem, one said, The contrast between what they said is less shocking for me than the realization that they were both telling the truths not the widely accepted truths, but the truths from their points of view.
Najha Zigbi-Johnson has been envisioning her Senior Project since she arrived at Westtown in 9th grade. Growing up, she heard her Liberian grandfather tell about the violence and upheaval that ravaged his country at the end of the last century. Many family members were killed or displaced, and his ancestral village of Goyazu, located in the upper Guinean rainforest, was abandoned.
Najhas interest in her Liberian family deepened as her New York family organized grassroots fundraisers to pay for supplies to help rebuild Goyazu. Traveling to Liberia for her Senior Project, her goal is to connect with her heritage and make a difference to a small African village. I hope to purchase solar powered lights, which the villagers need for safety, efficiency and the ability to conduct various tasks at night. From learning of the sustainable agriculture practices in Goyazu, to better understanding the mass peace movements led by women, which ultimately ended the 14 year Liberian Civil War and as a result helped to elect the first female president in the world, Ellen Sirleaf Johnson, there is much to take in and learn. Through video interviews and photos, I hope to capture all that I experience.
At the end of the Senior Project, students reflect on their learning, often coming to fully appreciate the transformational importance of their experiences. Many Westtown seniors blog about their projects, and their learning experiential learning plays out in real time for classmates, parents, teachers and others back home. As a recent graduate who traveled to India wrote at the completion of her Senior Project, In the end, although I learned incredible amounts about the religions in India, I left with a knowledge that you really cant learn about in books.