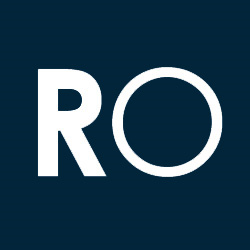 Carlsbad, CA (PRWEB) August 28, 2014
Today, leading Carlsbad Web Design Agency RemedyOne released their exclusive report: A Custom WordPress Theme is a Sure Bet for Your Business. In this difficult and competitive business environment, it's more important now than ever to stand out from your competition on the web.
WordPress is the world's most popular blogging and website content management system, and is active on over 60 million websites across the web – but most businesses aren't aware of its unique ability to be customized. In fact, almost every aspect of the WordPress site can be altered, customized, and tweaked to help your business reach its goals.
"We're a lead-generation and conversion-optimization focused web design agency, so our clients demand more from their sites than most templates can provide," said Simon Hunter, RemedyOne CEO, today from his Carlsbad office.
"With a customized WordPress theme, we can optimize the visitor flow to drive more sales to our clients' companies, and help them grow their business. The reason is that no two businesses are exactly alike. We work with lots of attorneys, and the market is so saturated that they really need to express their unique benefits to their potential customers."
An additional benefit to using a custom theme is that all the extra, un-needed program code can be removed, to strip down and speed up your site dramatically. In some cases, RemedyOne has been able to speed up WordPress to enable page loads of less than half a second – literally quicker than the blink of an eye!
With their extensive knowledge of custom theme creation for WordPress, RemedyOne can also add complicated features to websites, while still keeping the easy-to-use framework that makes WordPress best. From connecting with APIs, to creating unique ecommerce and online store systems, anything is possible with a custom WordPress theme.
Carlsbad web design company RemedyOne was founded in 2000. They specialize in creating web and cloud-based solutions for businesses in San Diego County. Services include web design, web development, PPC management, content creation, inbound marketing and SEO. For more information, visit http://www.remedyone.com.