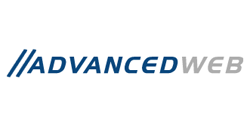 Prince William, Virginia (PRWEB) February 12, 2013
Advanced Web, a Virginia web design agency in operation since 1999, will create a new online presence for A Hearts Mission, a professional motivational therapy and respite care service for families dealing with Reactive Attachment Disorder (RAD).
A Hearts Mission was founded by Debbie Bobbitt Harris, a RAD expert who has worked with over 300 families and has been a therapeutic foster parent to more than 100 children over the past 20 years. Debbie works with families, teachers, and therapists to develop custom-tailored programs for dealing with and overcoming attachment disorder.
RAD is a severe disorder that affects children who have had difficulty attaching to a parent or other primary care provider. The condition is often seen in children who have been adopted or have spent time in foster care systems. Wikipedia described children with RAD as presumed to have grossly disturbed internal working models of relationships which may lead to interpersonal and behavioral difficulties in later life.
A Hearts Mission offers a therapeutic motivational respite care service where children can come and stay in Harriss home, typically for five to eight days. This service targets the childs inability to trust, by helping him drop the defenses that are preventing change. A Hearts Mission follows up with parent coaching, in person or by phone, to help families develop the skills and techniques needed to overcome this difficult condition.
Their new website will feature original-content articles about RAD, and they aim to foster online discussions with parents and therapists who are dealing with children affected by the disorder. We plan to engage the social networking space with a tremendous amount of effort to become a top resource for families and professionals to interact on this issue, said Harris.
Advanced Web plans to launch their new website in February 2013. For more information, visit http://aheartsmission.com, or email info(at)aheartsmission(dot)com.
About Advanced Web
Advanced Web has been providing professional Virginia search engine optimization, web development, and systems engineering solutions to over 400 clients worldwide since 1999. For more information on Advanced Webs services, visit advancedwebllc.com.