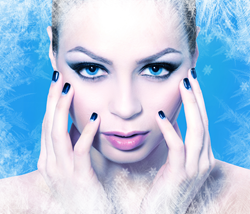 Chicago, IL (PRWEB) June 03, 2014
Ellas Bubbles is recognized for acrylic walk in bathtub development, production, and distribution for USA and Canadian markets since 2005. Within the last year, the company has expanded its offerings to 100% made in USA gel coat shower systems, acrylic wall liners, and creative web services out of their Chicago headquarters. Now, in an effort to promote overall health and well-being, they have expanded into cryotherapy with Cryosauna.
If youre looking for the invigorative health benefits of a polar plunge, without the icicles, cryotherapy treatment is the clear alternative, said Michael Ibrahim, Director of Business Development for Ellas Bubbles. Imagine a painless, futuristic ice bath with the relief of a full-body cortisone shot thats the kind of therapy everyone should be able to enjoy.
Ellas Bubbles is poised to engage with investors and distributors making premium cold temperature therapy equipment available to the North American market. Cryotherapy products are capable of being utilized in health and fitness facilities, beauty spas, cosmetic medical organizations, rehabilitation facilities, high-level athletic facilities, and more. Offering a complete, fleshed-out business model with units, technical support, staff certification and training, Cryosauna is a prime opportunity to cater to sports, business, and wellness circles throughout North America.
Any questions regarding Cryosauna offerings should be addressed with the Ellas Bubbles customer service department at 1-800-480-6850 or by email at marketing(at)ellasbubbles(dot)com, or by completing the Contact Us page on their website.
About Ella's Bubbles, LLC

Ellas Bubbles (http://www.ellasbubbles.com) a Chicago-based OEM manufacturer and distributor of acrylic walk-in bathtubs and accessible showers has spearheaded acrylic walk-in bathtub development, production, and distribution in North America since 2005. They offer exceptional craftsmanship, world-class customer service, and creative insights to help both distributors and dealers enhance their companies.
Ellas Bubbles promotes independence and pleasure through elegant design, innovation, and safety solutions in clients bathrooms and beyond. As a trusted industry source, Ellas Bubbles provides the consistency and reliability that businesses and consumers demand when it comes to bath fixtures.
Ellas Bubbles offers friendly, personalized customer support from professionals in our Chicago office providing fast and effective solutions. They are poised to meet the challenges of the future, and to provide all customers with both elegant products, and peace of mind.