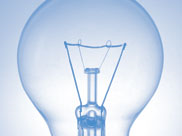 London, England (PRWEB UK) 2 June 2015
London School of Marketing (LSM), a leading institution offering accredited marketing and business qualifications in the heart of London, has released its latest whitepaper titled A Content Marketer's Guide to Analytics. Of value to content marketers at all levels, this whitepaper evaluates different marketing metrics to find out which are worth measuring, and which lead marketers astray.
"Our latest whitepaper explores the statistics available to marketers to promote informed decision making with respect to content marketing, which in turn maximise company resources," stated Gimhani Gunasinghe, Head of Marketing with LSM. "It also reveals reasons why many marketers are still failing to access and use these statistics. In order to make effective marketing decisions, a study of meaningful marketing metrics is required."
The whitepaper explains in detail the importance of a solid content marketing strategy, what it entails, and key steps required to deliver on it successfully. It also breaks down the most common marketing metrics available to content strategists today. It is written with the support of secondary research sources, expert opinions from marketers at LSM, and the real life marketing performance examples of the LSM marketing team.
"Developing an effective marketing strategy is a never-ending process. Its success is measured by how well it achieves the companys overall business objectives. To continue to improve, marketers need to monitor their progress and analyse their results," the paper concludes.
To access the full document, please click here.
London School of Marketing delivers accredited marketing and business qualifications, and offers courses from recognised professional bodies such as CIM, EduQual, BA (Hons) Marketing, MA Marketing and Innovation, and an MBA from Anglia Ruskin University. Based in Central London, they are a QAA approved institution. The school also has offices in Sri Lanka, a network of Local Access Points (LAPs), and online programmes of learning. Courses are run over a broad range of study modes.