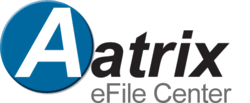 (PRWEB) May 08, 2013
Aatrix Software, Inc., a comprehensive state and federal payroll reporting solution, announces the signing of a licensing agreement with the Accubuild Construction Software. Aatrix provides plain paper printing, eFiling, and compliance services for over 250 State and Federal forms, for more than two dozen accounting software vendors with over 300,000 businesses using the solution.
This new feature is now available on AccuBuild website for download under version 9.0.0.8 which will require that customers 2013 CD Update be installed prior to downloading this new release.
We are proud to partner with an industry leader like AccuBuild Construction Software, remarked Steve Lunseth Aatrix CEO. Adding our powerful reporting solution is a perfect fit with their comprehensive payroll solution.
AccuBuild Construction Software and Aatrix Partner to Provide Their Customers a Powerful Payroll Reporting Solution
The solution provides access to Aatrixs W-2/1099 Complete eFile Service. Aatrixs eFile center files the customers state and federal W-2s and 1099s and mail the employees' W-2s or contractor's 1099s directly to them. Aatrix offers the option to deliver employees their W-2s electronically over a secured website. No more reprinting lost W-2s.
Aatrix's State & Fed Payroll Reports allows customers to automatically complete over 250 state & federal unemployment, withholding, and new hire reports and payments from the data produced by their AccuBuild Construction Software.
Aatrix State & Fed Payroll Reports eliminates the need to create these reports manually. Once the reports are automatically completed, reviewed, and edited on screen, they are printed on plain paper ready to be mailed or eFiled* in minutes to the Aatrix eFile center for processing to over 170 state and federal agencies.
A recent study indicated that the number one payroll feature that payroll professionals deemed critical was the ability to automatically complete state and federal payroll reports directly from their software.
Aatrix Continues To Grow
The agreement with EBS is an example of the continued explosive growth Aatrix has experienced over the past eight years. We are pleased to add a highly professional and experienced partner like EBS to the lengthening list of software developers who choose to use the Aatrix solution, Steve Lunseth, CEO of Aatrix software stated. With the Aatrix turn-key solution now responsible for printing or eFiling over 20 million W-2s in the US, integrating our solution has proved to be the perfect partnership to eliminate development costs for our partners, as well as creating a growing revenue stream for both Aatrix and our partners.
AccuBuild Construction Software
AccuBuild originally developed its construction management software in DOS and sold it to contractors in California. In 1996, the Windows-based, 32-bit AccuBuild Construction Software application was released and the company expanded its sales to a nationwide construction audience. In 2004, the SQL version of AccuBuild Construction Software was launched, further establishing the product as a best-in-class leader for its price range. Today, AccuBuild offers power, speed and construction-specific functionality for thousands less than many other construction management software packages. AccuBuild's client/server application and Advantage SQL database opens the door for the remote access technology of the future including cloud and mobile based solutions. The company is committed to the ongoing enhancement of the AccuBuild Commercial Construction Software suite of products, such as construction accounting, and will continue to leverage the latest technology to develop new features and capabilities.
Aatrix Software, Inc.

Located in Grand Forks, ND, Aatrix Software has been developing innovative accounting software solutions since 1987. Originally founded to develop Macintosh accounting and payroll applications, Aatrix's Electronic Forms Division has established itself as a leader in payroll tax forms for Windows