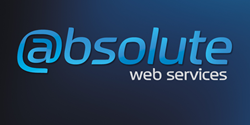 Miami, FL (PRWEB) July 31, 2014
Absolute Web Services is launching the latest version of the Eben Radio application on Android, iOS, Windows Phone, and Blackberry platforms. Version 3.0.1 is currently available on the iTunes store, with all other platforms running on version 2 soon to be updated. With more than 230,000 fans on Facebook and millions around the world, an application that Absolute Web Services built is robust enough to handle as many as 1 million simultaneous users.
The improved application for iOS gives Eben Radio fans the chance to listen to seven streaming channels for free on one streamlined, stunning application. Absolute Web Services also integrated new social sign-in (Facebook, Twitter, etc) and created a social sharing option. Like a track? The next-generation Eben Radio lets you share it with your friends and family in just a couple of taps.
Mobile Application Development Across Platforms

Eben Radio is the number one African Urban Radio source, with listeners around the world listening on a wide range of devices. To meet the demand, Absolute Web Services has designed an application currently available in version 2 on Andriod, Blackberry, and Windows Phone markets that works on both older and newer devices. While version 3.0.1 is already launched with a great response on iOS, the new, feature-rich version of the application is being designed and tested for each individual mobile platform.
For quality control and complete functionality on every platform, Absolute Web Services develops and tests applications thoroughly before launch. The clients needs, user feedback, and cutting-edge technology all filters into the next generation of an application. Absolute Web Services is constantly working to upgrade applications, websites, and stay ahead of the curve of mobile technology.
About Absolute Web Services

Absolute Web Services is a Miami web design and marketing firm that offers compressive design and marketing services, including cutting-edge mobile application development. AWS creates consistent design and functionality across technologies and technology platforms. From video production and photo editing to search engine optimization and site redesigns, Absolute Web Services is constantly expanding to meet all online business needs.
For more information about Absolute Web Services, visit http://www.absolutewebservices.com/.