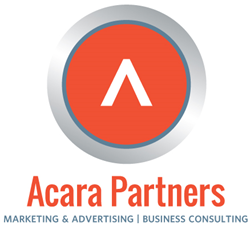 Branford, Connecticut (PRWEB) June 16, 2015
Acara Partners, the leading business, marketing, advertising and digital company in the medical aesthetics industry, has announced the launch of their digital summit, REACH, an educational resource for industry professionals.
Starting in New York City, with subsequent events in Dallas and Los Angeles, around 200 doctors and medical practice managers attending REACH will learn online tactics and strategies to increase sales and profits leveraging the power of the internet. Our ultimate goal is to create initiatives that will further our deep-rooted commitment to helping professionals keep up with this rapidly evolving industry, said Colleen Acunzo, Acara Partners managing partner and co-founder.
The first summit is scheduled to take place in New York City on September 19-20, 2015 at The Westin-Times Square Hotel and will feature keynote speakers and panelists from a range of prominent professions, including internationally-recognized social media and mobile marketing expert Jamie Turner, and best-selling author, CEO and international authority on digital marketing and advertising, Brian Carter. Topics of discussion will include and not be limited to content writing, search marketing, social media and website development, with targeted workshops which apply this knowledge to the Medical Aesthetic industry.
Acara Partners was co-founded by Francis and Colleen Acunzo, the couple in business and in life who led the creation of the medical aesthetics industry, and are responsible for the launch and revamp of over 165 medical practices, while exponentially increasing top and bottom line demand.
For more information regarding pricing and registration for REACH, please visit http://www.reachdigitalsummit.com
About Acara Partners

Francis and Colleen Acunzo are recognized pioneers in the medical aesthetics industry. Driven by their passion for success, this entrepreneurial husband-and-wife team applied their years of experience when they co-founded Acara Partners in 2003. Their dedication has established their firm as the industrys quintessential, comprehensive business advisory, marketing, advertising and digital agency.
Acaras team of experts integrates knowledge of strategic planning, digital marketing, web development, graphic design and social media management to drive growth, revenue and profits for their clients. With an impressive roster of over 165 current and past clients in major cities in most of the 50 states, as well as internationally, Acara Partners is known for helping to lead the impressive medical aesthetics industry growth spurt, as well their ability to double the revenue of many of the businesses they work with.
To learn more, please visit http://www.acarapartners.com.
To find out more information about Acaras upcoming Digital Marketing Summit, REACH visit http://www.REACHDigitalSummit.com