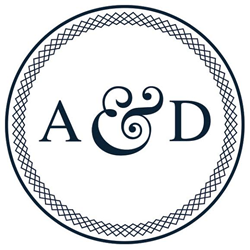 Minneapolis, Minnesota (PRWEB) June 05, 2015
Ackmann & Dickenson (A&D) a web, application development and digital marketing firm, is pleased to announce it was named to the 2015 Best Companies To Work For list. Minnesota Business Magazine gives this award once a year to the top businesses in the Twin Cities.
The 100 Best were chosen using data gathered from an anonymous employee satisfaction survey administered by an independent research group. Only the top Minnesota companies are judged in areas such as work environment, employee benefits, and employee happiness was selected for inclusion in the list.
Our employees are always top of mind, says Michael Ackmann, co-founder of Ackmann & Dickenson. Great employees build great companies, and we are always looking for ways to give back to the people who are the backbone of this business.
Benefits like unlimited PTO, an extremely flexible work environment, immediate matching 401k, excellent healthcare, and bi-weekly grill outs are just a few of the reasons why employees gave their employer such high marks.
We would like to think we invest pretty heavily in our employees in all aspects of their careers, stated Andrew Dickenson, co-founder of Ackmann & Dickenson. Historically, there has been very low attrition at A&D and thats because we treat our employees like our clients. Their voices are always going to be heard.
The complete list of 100 Best Companies to Work For is featured in Minnesota Business Magazine and can be viewed online here. Ackmann & Dickenson is a multi-year winner of the award.
Ackmann & Dickenson (A&D) is an application development and digital marketing firm that delivers tailored technology solutions. Since 2007, A&Ds unique breed of digital craftsmanship has brought organizations to the forefront of technology by providing expertise in mobile and web development, user experience design and digital marketing.