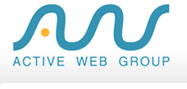 Hauppauge, NY (PRWEB) December 11, 2012
Active Web Group, Inc. (AWG), a leading online marketing company headquartered in Hauppauge, New York, today announced a Link Analysis at no cost for online businesses. The analysis provides valuable insight to corporate decision makers seeking to maximize their web presence. Visitors to AWGs webpage, http://www.activewebgroup.com/link-analysis/ may opt to sign up for this evaluation. AWGs SEO Specialists will determine the quality of a sites existing links as well. Participants will also learn more about the value of in-bound links to any successful search engine optimization (SEO) program. This initiative allows business owners to their online business goals could be achieved or even exceeded through AWGs customized Internet Marketing campaigns and initiatives.
Quality in-bound links or back links are integral to the sustainable success of any Internet Marketing effort. Back links that are directed or point to a site indicate to search engines that the website and its content are relevant to a given search term.
Active Web Groups Link Analysis will provide information about the links coming into a site including which domains are sending the most links and the authority of these linking domains. AWGs link analysis also displays the anchor text that is being used to build back links to the site. Anchor text is an important part of building links. If the anchor text uses keyword terms a site wishes to rank for, this is more powerful than a link that includes a company name, website address or click here as anchor text.
Having powerful back links is critical to achieving high keyword rankings on search engines, says Patrick Norton, Vice President and Director of Business Development, Active Web Group, Inc. Active Web will evaluate and learn about our clients online business and their business goals, Norton continues. Well develop a customized SEO campaign that includes a highly-effective link-building campaign. This important step, supported by our expertise in all aspects of Internet Marketing, is designed to assist our clients to meet and often exceed their projected goals, Norton concludes.
What May One Expect From A Link Analysis at No-Cost From Active Web Group?

Active Web Groups Link Building Analysis is thorough and includes but is not limited to: