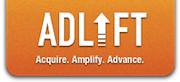 Palo Alto, California (PRWEB) November 27, 2013
AdLift, with offices in Palo Alta, California as well as India, was recently named the 8th fastest growing mid-sized company by Inc 500. The award comes at a time where AdLift is beginning to grow at a rapid pace and establishing itself as a leading SEO company. CEO and Co-Founder, Prashant Puri stated, We are extremely honored to be recognized by Inc 500 for our recent growth. This award represents much more than just the monetary growth of our company, as it is also a testament of our commitment to our clients. This award wouldn't have been possible if it wasn't for the amazing group of individuals and partners that work with and for AdLift. You can find more information about the prestigious Inc 500 award.
As one of the fastest growing digital marketing agencies, AdLift focuses on niche search engine optimization (SEO) solutions content marketing and search engine marketing (SEM) services. We work with some of the largest companies in the United States, including the largest online bank, bookstore and retailer. We are not a SEO agency that delivers cookie cutter solutions. We develop custom marketing plans for each client that are designed to drive search market share, added Mr. Puri.
Located in Palo Alto, which is often referred to as the focal point of the Silicon Valley, AdLift works close with fledging valley startups in helping them grow strategically with a strong focus on ROI. AdLift is focused on expanding its portfolio of clients across the United States. We feel that our services and approach to online marketing are second to none, and we are very excited to expand our reach in 2014, stated Mr. Puri.
Companies interested in learning more about the services offered by AdLift are encouraged to submit a contact request through the companys website.
About AdLift: AdLift provides custom search engine optimization solutions designed to produce a healthy ROI for their clients, both small and large. AdLift is comprised of a talented and knowledgeable team of Internet marketing professionals that have been at the forefront of SEO, display advertising, and online marketing for several years. For more information on the company, their team, and services, please visit http://www.adlift.com.