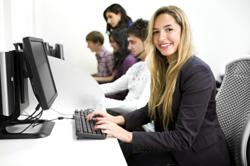 Mountain View, CA (PRWEB) June 13, 2013
Advanced Discovery, an eDiscovery company, has developed a rapid response team to support clients in light of the recent implication of major Internet service providers and technology companies in a National Security Agency (NSA) surveillance program called PRISM. Advanced Discovery has assembled key resources to assist their clients in navigating the internal investigations, government investigations and class actions, which have already started to be filed in various jurisdictions. The company is well equipped to immediately support staffing and electronic discovery needs arising from this matter.
Complex and confidential matters are in Advanced Discoverys DNA. The companys highly skilled team of attorneys and advanced project managers has extensive experience in eDiscovery and document review solutions related to white collar crime, reviewing phone records, reviewing for privileged communications, internal investigations and government requests.
Staffing

Advanced Discovery can provide clients with the personnel and secure space necessary to conduct highly confidential and classified electronic discovery review. Advanced Discovery can assist clients with securing key personnel across the United States with a variety of skill sets: