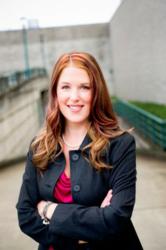 Victoria, BC (PRWEB) June 24, 2013
Advantage, a leading publication designed to inform business executives, has turned its spotlight on FunctionFox the leading provider of time and project management software for small creative companies with an article about how the successful company stays ahead of the pack.
Advantage focuses on Canadas top leaders and innovators, featuring some of the most forward-thinking and fastest-growing companies in the country, and profiling alliances and operational strategies that help business leaders grow and excel.
In the Advantage article, FunctionFox President Corina Ludwig lets readers in on some of the companys top tips for success. For example, were very deliberate about how we build and support our team, and about finding effective ways to connect with and learn from our customers, says Ludwig.
Advantage is available online now at http://advantagemagazine.ca/2013/functionfox/
About FunctionFox

FunctionFox is the leading provider of time and project tracking software for small creative companies. TimeFox, its web-based timesheet and project management software, is the number one ranked time-tracking system in North America. Graphic design, advertising, communications, marketing, multimedia, public relations, and interactive firms all choose TimeFox as their web-based time and project management application. TimeFox is currently used by thousands of customers in Canada, the US, Europe, Asia, Australia and New Zealand.
For more information please visit http://www.functionfox.com or contact:
Corina Ludwig, President

FunctionFox Systems Inc.

#2-415 Dunedin Street

Victoria, BC, Canada

V8T 5G8
Toll-Free: 1.866.369.8463

Tel: 1.250.479.1285 ext 100

Fax: 1.250.479.1285
Email: corina(at)functionfox(dot)com