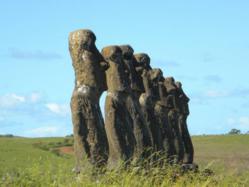 Missoula, MT (PRWEB) January 18, 2013
Several Latin American countries visited by the award-winning travel company Adventure Life have been named as hot travel destinations for 2013. The New York Times 46 Places to Go in 2013, Fodors 2013 Go List, Lonely Planet Best in Travel 2013, CNN Top Destinations, and National Geographic Best Trips 2013 all recommend Latin American travel destinations, such as Nicaragua, The Falkland Islands, Colombia, and Ecuador as places to go in 2013. Adventure Life has specialized in private journeys, small group tours, and expedition cruises throughout the world since 1999. For more information on places to go in 2013, visit http://www.adventure-life.com/ or call 800-344-6118.
Many of the popular and emerging destinations of 2013 are places weve been sending our travelers for nearly 15 years, said Adventure Life General Manager Jonathan Brunger. Ecuador, Bolivia, Nicaragua and The Falkland Islands are some of our bread and butter tours.
The annual New York Times 46 Places to Go article, always one of the most popular travel write-ups of the year, cites Adventure Life destinations of Nicaragua, The Falkland Islands, The Yucatan Peninsula of Mexico, and Rio de Janeiro as top travel spots for 2013. Adventure Life offers Nicaragua tours that explore cloudforests, artisan markets, ecolodges, and old colonial cities. They also have Nicaragua multisport tours with biking, kayaking and zip-lining. A three city tour of Santiago, Buenos Aires, and Rio de Janeiro is a popular option for travelers who want to take in the sights, sounds, food, and culture of these unique locales. Tours to The Falkland Islands have long been popular for wildlife enthusiasts, offering opportunities to view five penguin species, elephant seals, sea lions, sea birds, dolphins and orcas.
Our Yucatan, Mexico tour is a new addition that includes a fascinating blend of pristine beaches, turquoise blue water, spectacular nature, and ruins of ancient civilizations, said Brunger.
Fodors named Easter Island as one of its 25 Places to go in 2013. Adventure Life offers an Easter Island tour that spends five days discovering the ancient history and traditions of the mysterious island. With the recent opening of several new flight routes from Lima, Peru, and Santiago, Chile, there's never been a better time to visit. Tapati Rapa Nui, a colorful festival of native music and dance, takes place on the island during the first two weeks of February. Another great Chile tour, the Chilo