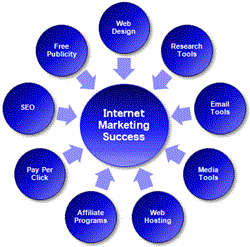 (PRWEB) September 22, 2013
Internet advertising for real estate listings is now available. ARME Realty.com has now released a Property Management toolkit for real estate listing management. The toolkit is said to offer a variety of options deemed necessary for any real estate listing broker such as:


Google or Bing Maps support
Automated email updates for saved property searches
15+ views including advanced search, all properties, company properties, company agents, agent properties, company and agent contact, and many more
Optional mortgage calculator
Open house management system
Multilingual support
Support for subscription based listings (FSBO)
Property search maps
Add custom property amenities
Ability to apply properties to multiple categories and agents
Settings galore like colors, galleries, filters, and others
We have received a lot of interest for our Property Management toolkit from real estate companies around the country. Many times our clients are real estate agents who pay monthly subscription fees for a property manager system online that is simply outdated, overpriced, and inefficient. Now, with the release of our property manager tool, real estate brokerage firms and their agents can advertise all of the properties their agents have available and be able to manage that effortlessly, states Simon Landers, spokesperson.
Mr. Landers continues, In order to properly fulfill the demand for a real estate listing property management system, weve created a property management toolkit specifically designed for the management of multiple property listings between multiple agents. Now, real estate companies can build websites that will showcase all of the properties the firm or brokerage has available in style. We have included an option for real estate companies in which they can allow their real estate agents to piggy back the main real estate company website in order to build their own web presence using the same property management system.
Real estate companies who employ the latest internet marketing tactics have been known to see a marked in increase in home sales and rentals. And for this reason, the ARME Realty.com property management software system seems to be a strong add on to any realtors website development tools. An agent with the company can be contacted at (727) 459-8841.