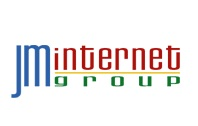 San Jose, CA (PRWEB) November 25, 2014
The JM Internet Group (http://www.jm-seo.org), a leader in AdWords training online, is proud to announce their February, 2015, SEO training classes online. SEO or search engine optimization is all about getting a business to the top of Google's organic or natural search results vs. having to pay Google via the AdWords advertising program. Small businesses have taken SEO training classes from the JM Internet Group and been very successful in their SEO efforts.
"I am so excited to be teaching the February, 2015, SEO training classes in our online system," explained Jason McDonald, director of the JM Internet Group. "SEO training is by far the number one course module in our offerings, which include not only SEO training but also training in AdWords and Social Media Marketing. Businesses clearly like the no cost aspect of SEO, as nothing beats Google and Bing's organic or natural rankings for effective return on investment. We will have a fully revised curriculum for 2015."
To learn more SEO training class offerings, please visit http://www.jm-seo.org. There in addition to information on the search engine optimization training offerings, one can also view the course schedule (http://www.jm-seo.org/courses/class-schedule/). Class starts on February 26, 2015.
What Is Online Advertising and Why It Matters for Small Businesses
Advertising online is most often based on the pay-per-click model. The JM Internet Group teaches AdWords in conjunction with its classes on Search Engine Optimization, looking for synergies between no-cost and paid venues. The company prides itself on being an objective, third-party educational system, thereby positioning AdWords as just one possible marketing opportunity. In many cases, search engine optimization is a superior choice; but advanced marketers use both SEO and AdWords in conjunction with each other.
AdWordsTraining Syllabus