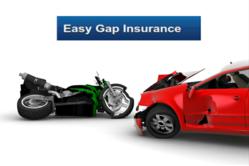 Wirral, UK (PRWEB UK) 8 October 2012
UK based insurance specialists, Aequitas Automotive Ltd, have enjoyed a record year in 2012. The company, owner and operator of well known Gap Insurance brands Easy Gap and GapInsurance123, has seen a huge increase in turnover this year, despite economic times still proving challenging.
Aequitas put this success, in part, down to a decision it made over a year ago in which it brought the search engine marketing side of the business 'in house'. Strong search engine presence can secure a brand ever increasing numbers of visitors, which for Aequitas brands has seen over 100% increase in sales in 2012.
The strategy has proved so successful that the company has recruited a digital marketing specialist to join the company, as a spokesperson for the company explained.
"To dispense with an internet marketing agency in 2011 may have appeared a bold 'leap of faith', however we felt is was necessary to take our business forward. The hard work has certainly paid off, and today we see a huge increase in targeted internet traffic coming to our websites.
However, we know that the area of digital marketing is constantly evolving, and Aequitas sought to recruit specialised skills in the field.
We are pleased to announce Mark Connor has joined our team to coordinate our marketing strategy as digital marketing manager. Mark has experience in search engine marketing specifically in the insurance field. Mark has worked for some of the leading insurance providers online, and we hope his wealth of experience and 'know how' will push our efforts still further."
The Aequitas spokesperson added that Mark Connor would be working on both current brands, future product launch and brand strategies. The spokesperson also added that further personnel recruitment's will be made in this area of the business as Aequitas sought to build on the success of 2012.