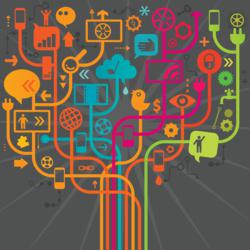 Mountain View, CA (PRWEB) June 03, 2013
The Internet of Things probably already influences your life. And if it doesnt, it soon will, say computer scientists, states a recent article in the MIT Technology Review. Imagine your refrigerator communicating with your treadmill, or being able to turn on your dishwasher from your smartphone. These may sound like futuristic magic tricks but they are well on their way to becoming an everyday reality with the rise of The Internet of Things.
HOW THE INTERNET OF THINGS VISION IS BECOMING REALITY
Hear from our panel of experts how The Internet of People is rapidly evolving to the The Internet of Things, and how this will push the limits of scale as companies move from serving hundreds of millions of people to billions of things. With this transition comes new challenges in pushing the boundaries of scale, and new opportunities to improve how people live, work, and play. The panel discussion will examine which companies are currently exploring this field, examine the various tech options that can support these use cases, and address implementation tips and challenges. This is one meetup you wont want to miss!
The event will take place Wednesday, June 5 at Aerospike headquarters at 2525 E. Charleston Road, Suite 201 in Mountain View, CA. The panel discussion will begin at 6:30pm PST and refreshments will be provided. RSVP to attend here.
OUR PANEL PARTICIPANTS
The panel discussion will be moderated by Aerospike Advisor Marie-Anne Neimat. Ms. Neimat co-founded TimesTen, Inc., the first company to develop and commercialize an in-memory relational database and has served as vice president of engineering for three of Oracles databases.
The four panel participants are: