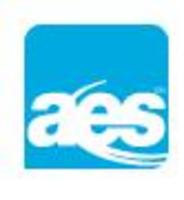 Harrisburg, PA (Vocus) December 14, 2007
College-bound students are being reminded to start preparing their Free Application for Federal Student Aid (FAFSA) now, since it should be submitted beginning January 1st for the 2008-09 academic year.
The FAFSA must be completed by students applying for a wide variety of financial aid programs, including most state grant programs, Federal Pell Grant, low-cost federally guaranteed student loans and aid funds available from postsecondary schools. All students and parents are encouraged to apply.
As a vital part of the financial aid process, everyone is encouraged to complete the FAFSA because it is used to determine eligibility for the various forms of financial aid including grants, student employment and low cost student loans, said James Preston, Interim American Education Services President and CEO. By getting a head start on preparing for the FAFSA application, students will get results more quickly and be able to meet some college and universitys early application deadlines.
The best way to complete the FAFSA is online at fafsa.ed.gov. Almost 96% of all applicants complete the form electronically which provides for faster and more accurate results. Paper FAFSA forms are still available but only by specific request by calling the U.S. Department of Education at 1.800.433.3243.
Students and parents are encouraged to visit EducationPlanner.org for free information on how to successfully complete the FAFSA and for a quick link to the online FAFSA form. EducationPlanner provides access to the online FAFSA, as well as instructions, conveniently in one place. Dont miss out on this opportunity to apply for the student aid that is available to finance college expenses.
AES also wants to remind students and parents to be cautious of online scams when completing the FAFSA.
Unfortunately, there are online sites that appear to be legitimate for completing the FAFSA, said Mr. Preston. So we advise students and parents to be cautious of online sites that require them to pay a fee to complete or submit the free application.
For more information on how to apply for the FAFSA and on how to pay for college visit EducationPlanner.org, and to download the FAFSA application, visit http://www.fafsa.ed.gov .
American Education Services

American Education Services (AES) is among the nations leading providers of student financial aid services. Each year, AES serves millions of students and thousands of schools through its loan guaranty, servicing, and financial aid processing systems. As a nonprofit enterprise with $ 103 billion in assets under management (9/30/07), AES channels its earnings into a wide array of public service programs and initiatives that help ease the financial burden of higher education.
Focused on guaranteeing the next generation of leaders, thinkers and doers, AES is a pioneer of pro-student products and services, such as its Zero Guaranty Fee Policy and low-cost student loans. From early awareness, to managing the financial aid process and sound student debt management, AES is a trusted source of information and advice for students, parents, school counselors and financial aid offices across the country. AES is also the home of the award-winning college-planning Website EducationPlanner.org, as well the debt management resource YouCanDealWithIt.com. For more information, please visit us at http://www.aesSuccess.org .
CONTACT:

Keith New, 717-720-2509

knew @ aesSuccess.org
Carey Miller, 717-720-2509

cmiller1 @ aesSuccess.org
# # #