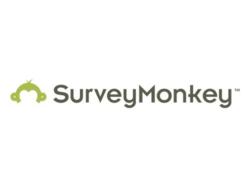 (PRWEB) October 15, 2012
Experience Advertising Inc., a leading digital advertising agency, released results from its Official Affiliate Survey. 300 affiliate marketers and web publishers from the major affiliate networks like Commission Junction, Linkshare, Shareasale, and Google Affiliate network participated in the 10-part survey to profile the marketing practices and preferences of affiliate marketers. Experience Advertising is a leading, award-winning affiliate marketing agency, recognized in the industry for its success with online affiliate marketing, social media, and SEO/SEM search management, and for its skillful and dedicated management of over 100,000 affiliates of the major affiliate networks.
With the goal of receiving valuable information on the needs and preferences of affiliate marketers, Experience Advertising, CEO Evan Weber stated, "Understanding the needs and preferences of our affiliates is a top priority. Our agency strives to provide the best support, resources, and marketing strategies to our affiliate marketers so they may become top producers and maximize their online earning potential." Experience Advertising provides round-the-clock, knowledgeable phone, email, live chat, and texting-based support in addition to affiliate newsletters that announce up-to-date product availability, promotions, coupons, and professionally designed banners. Experience Advertisings affiliate contests and prizes further engage and motivate their affiliates while their free tools, education, and one-on-one training foster productivity. The agency plans to further strengthen their affiliate support by relying on the results of the Official Affiliate Survey for insight into the specific needs of their affiliates.