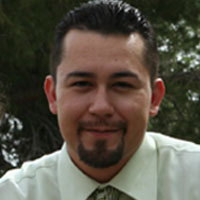 Las Vegas, NV (PRWEB) February 18, 2008
Joe Perez, CEO of internet marketing and press release optimization has announced today that he has accepted the Board of Advisers appointment that was extended to him by the Co-founder and President of Strategy, Ricky Ahuja of PAB67Media.com.
"I am honored to have been extended the appointment by Mr. Ricky Ahuja and will ensure that our clients in this new alliance receive every benefit that our combined resources now bring to the table," states Joe Perez. Perez continued to explain the specialization of PAB 67 Media is, "one of the most effective companies in providing affiliate program marketers a quality service of outsourced affiliate program management that yield a positive, quantifiable ROI, lead generation and website design." PAB67Media has extensive experience in Outsourced Affiliate Program Management and also provides clients with SEO and website design services.
Co-founder and President of Strategy Ricky Ahuja is a ten year veteran of the online marketing industry and specializes in outsourced program management, search engine marketing and search engine optimization. Ricky Ahuja has contracted and consulted with many leading firms in the debt settlement, sub-prime auto loan, mortgage, and affiliate marketing industries. Although he is a serial entrepreneur, he continues to help up and coming companies in establishing their brand and identity online and simultaneously increase traffic.
Through the collaboration of Ricky Ahuja and Joe Perez in the areas of SEO and SEM with a higher focus on press release optimization and its application to seo, PAB67Media will be able to provide clients with an outsourced strategic plan of action for affiliate program managers. Based on the collective experience and case studies of PAB67Media and Joe Perez, clients of both agencies will now be able to utilize a plethora of internet marketing, SEO, SEM and press release optimization platforms that have taken years to cultivate and test to ensure their campaign's success.
About PAB 67 Media

PAB67MEDIA specializes in a cutting edge, integrated combination of services and strategies that include Outsourced Program Management, Search Engine Optimization, Search Engine Marketing Services, Lead Acquisition and Generation, and Web Site Design and Development. Led by Founder and President of Strategy Ricky Ahuja, PAB67MEDIA.COM is dedicated to aggressive, ethical internet marketing practices.
About Zealous Marketing

Zealous Marketing is a Las Vegas-based internet marketing and PR firm recently developed, structured and launched by former Director of Sales and Marketing for Global VIP Traffic, Joe Perez. Despite being a "new player in the internet marketing arena", Zealous Marketing brings over 10 years of experience and nearly 500 internet marketing projects to bat. ZM specializes in SEO (search engine optimization), SEM (search engine marketing), "Web Estate Development", Press Release Optimization, Public Relations, Web Design, E-Commerce Development, Translation Services, Web 2.0 platforms, Websites for Sale, Affiliate Marketing and Network Marketing Strategies.
###