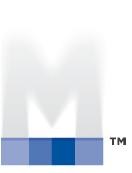 Sydney, NSW (PRWEB) July 20, 2013
The new client wins follow Agency Ms win last week at the IAB Awards, taking home the Search Marketing – Paid Search gong for its Foxtel Call Tracking project.
Agency M previously handled SEO for Bankwests Business division and in a recent pitch has won the SEO for the entire company including the larger Retail division.
DMM Securities, the worlds second largest foreign exchange trading company, is headquartered in Japan and has handed its SEM account to Agency M ahead of its launch in Australia in August. DMM Securities cleared US$ 1.10 trillion in June, recording its third consecutive month of record growth. Agency M will be DMM FX AUs launch partner in the Australian market.
Agency M also secured the MYOB SEM account in a competitive pitch. MYOB is Australias largest accounting software provider, MYOB helps make business life easier by delivering solutions that simplify accounting, payroll, client management, websites and much more.
Gary Nissim, General Manager of Agency M, said: These three wins, in addition to our success at the IAB Awards, are a great way to kick off the second half of the year and are testament to our expertise in the finance category.
All three accounts are effective immediately.
About Agency M
Agency M is a division of GroupM, trading in Australia. M is a digital agency specialising in SEM, SEO, conversion optimisation, performance display, social and mobile marketing strategies for clients including RAMS, Virgin Money, BigPond and Chemmart.