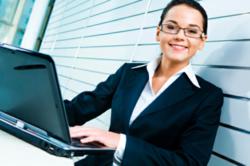 El Segundo, CA (PRWEB) January 22, 2013
Agent Image, an industry leader in real estate web design and Internet marketing, announced today the launch of Agent Image Concierge. The new service provides agents and brokers with access to real estate virtual assistants by sourcing simple yet time-consuming tasks like data entry work, uploading listings, updating website content, making follow-up calls to home buyers and sellers, creating online reports and presentations, and more.
Ryelle Giano, Director of Marketing, is a firm believer in the importance of delegation. Having served agents and brokers for years, we know how incredibly busy they can get, she says. By delegating their routine and back office tasks to a virtual assistant, they can save themselves both time and money and concentrate on being more productive.
Giano adds that virtual assistants can also provide assistance with online and social media marketing campaigns. Those who dont have time to manage their online marketing profiles or to take care of their campaigns on social media sites like Facebook and Twitter, can rely on our assistants to do that and more. This allows them put more focus on getting and converting more leads and providing support to their clients.
Agent Image Concierge has different pricing plans to accommodate different needs. These start at $ 99 (Concierge Flex) for 8 hours of assistance that is usable over a period of 3 months. Those who need more intensive support can opt for the Webmaster plan, which is 160 hours over 1 month at $ 2,199 and includes the services of a WordPress/HTML coder who can update websites, send email campaigns, etc. Visit https://www.agentimage.com/virtual-assistants.htm for more information on service areas covered as well as pricing.