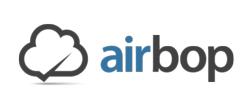 Winnipeg, MB (PRWEB) December 11, 2012
Allowing developers to communicate directly with app users, push notifications are an essential component of many successful apps. Until now, Android app developers wanting to integrate push messaging have faced a complex task and significant investment of time and money. With AirBop.com, developers can now add push notifications to their apps in as little as an afternoon and at a fraction of a cent per device.
Push messaging with AirBop helps developers increase the profitability of their Android apps by allowing them to push targeted messages to their users. Push notifications can be used to inform users about flash sales, promotions, new products, affiliate offers, and more. AirBop gives Android app developers complete control over their push notification integration allowing them maximum flexibility in the way they communicate with their users.
Whether a developer needs to push small tickle notifications or a huge marketing campaign, AirBop pushes messages instantly and securely. AirBop provides the missing application server needed to integrate Google Cloud Messaging into Android apps. Built on a high-performance server stack, the service adjusts instantly for load and can scale to handle billions of Android devices.
Successful apps use push notifications to keep developers in touch with their users. Its essential, but up until now quite complicated to pull off, says AirBop president Colin Adams. Integrating GCM into Android apps used to require a significant investment in server hardware, coding and maintenance. With AirBop, programmer can focus on developing their apps – not on the nuts and bolts of managing servers, users, devices and messages. We do that for them.
Unlimited push messages are offered at all AirBop plan levels, with pricing ranges from $ 0.002 to $ 0.01 per managed user/device depending on features selected. Enhanced plan packages include features such as message scheduling, language, country and state targeting, even street address radius geo-targeting. Advanced features like a REST messaging API and are also available.
To learn more, Android app developers can visit http://www.airbop.com and get started with a free, no-risk account that includes 1,000 managed devices.
About AirBop Push Messaging Service for Android
AirBop is a trademark of Indigo Rose Software Corporation. Privately held, Indigo Rose has been creating software development tools since 1991. Our programming tools including Andromo App Maker for Android, AutoPlay Media Studio, Setup Factory, TrueUpdate, and Visual Patch – have been used to reach hundreds of millions of users worldwide.