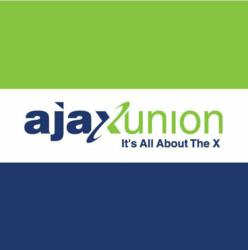 New York, NY (PRWEB) April 04, 2013
Based in New York, internet marketing agency Ajax Union explains how its search engine marketing campaigns can help individual clients. The company, available at http://www.AjaxUnion.com, answers FAQs to help prospective clients better understand its popular AnewB plan. The section takes customers through the basics of Ajax Unions AnewB plan to learn how the company will help small businesses achieve higher rankings on Google, Yahoo!, Bing, and other search engines.
Our internet marketing strategy doesnt just use one or two individual tools to grow a small business; its a comprehensive approach that takes advantage of the internets ever expanding arsenal of media. Our job is to stay on top of all these various tools and networks and discover how they can best serve a business. Its a complex, intricate process, but were here to explain how our approach can help raise a companys search rankings and utilize the web for the best possible results, said Joe Apfelbaum, CEO of Ajax Union.
Among the common topics discussed on the FAQ section of the site are content ownership, specifically the fact that any content created for a business by Ajax Union remains with that business regardless of whether or not it still employs Ajax Unions services. The use of SEO keywords and keyword tracking are also discussed, including how to choose an effective keyword customers are likely to search for and how and when to see the results from the marketing campaign. Other questions include when companies will start to see results as well as how businesses can be updated on progress. Ajax Union explains that most internet marketing results are seen after three months of service and clients are always updated after each activity has been completed. Finally, the ways to customize the campaign to an individual business preference are also discussed, including the direction of the content and modifying the plan itself to suit a particular business or industry.
To find out more about Ajax Union, online marketing, and see answers to its frequently asked questions, visit the company online or call 1-800-594-0444. It can also be found on several social networks, including Facebook and Twitter, and also maintains a blog on its website about small business internet marketing.