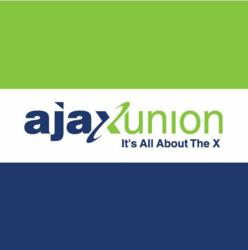 New York, NY (PRWEB) April 20, 2013
New York City online marketing company Ajax Union has created an easy to use, step-by-step guide to auditing a websites search engine optimization for companies in need of a tutorial. The resource Detailed Steps for SEO Audit is available for download online at http://www.AjaxUnion.com/resources. The guide takes companies through an entire SEO audit. Companies will learn how to determine if current SEO strategies are translating into sales and conversions.
In todays digital world, small businesses and even large companies are constantly weighing the pros and cons of every marketing strategy. Many are unsure about whether or not they need to boost SEO practices. Ajax Unions Detailed Steps for SEO Audit guide gives them the chance to look at their SEOs effectiveness through a basic SEO analysis to get a better idea of what is working and what could be done better. Most of the time businesses are shocked by what they are missing, and the impact these things are having on their profit margin. Being able to see, in black and white, what is missing from their optimization efforts gives them the ability to move forward in a productive direction, said Agency Manager at Ajax Union, Megan Fix.
Planning, implementing, and monitoring SEO strategies is imperative for business success. Search engine optimization is how businesses make Google work for better online visibility. It takes websites from the vast world of the Internet, to placing it in ordered search results. Ajax Unions how-to guide offers business owners a quick tutorial in basic SEO vocabulary, components, and layout. Companies will learn how much content belongs on each page of a website, what metadata should look like, and how important an H1 tag is. Beyond that, business owners can determine how fast a website is loading, troubleshoot technical problems, and assess the sites overall user accessibility.
Ajax Union offers a variety of webinars, ebooks, and guides focusing on the many aspects of effective online marketing strategies as resources to companies. To learn more about Ajax Unions increasing list of resources, call 1-800-594-0444 or visit Ajax Union online. Follow Ajax on Facebook and Twitter to keep up-to-date with upcoming webinars, networking events, and marketing news.